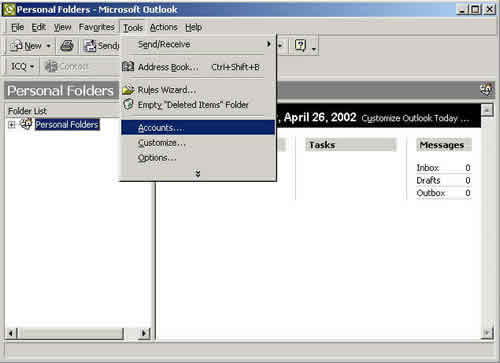 - STEP 1 -
---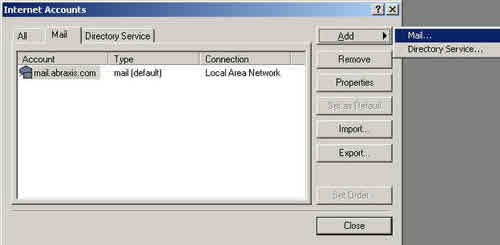 - STEP 2 -
Click the Add button and then select Mail.
---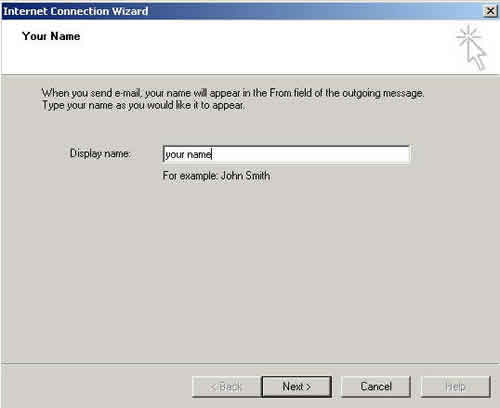 - STEP 3 -
Type your name in the blank the way that you would like for it to be displayed on your outgoing e-mails.
Click Next.
---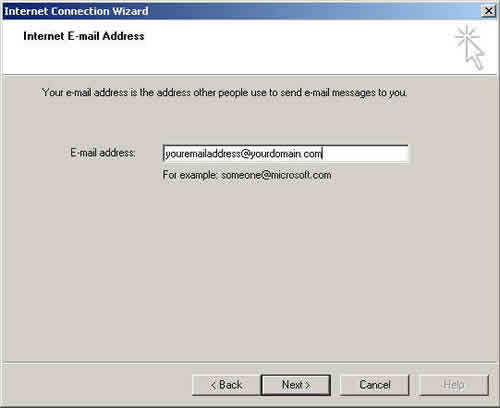 - STEP 4 -
Enter your full e-mail address in the blank.
Click Next.
---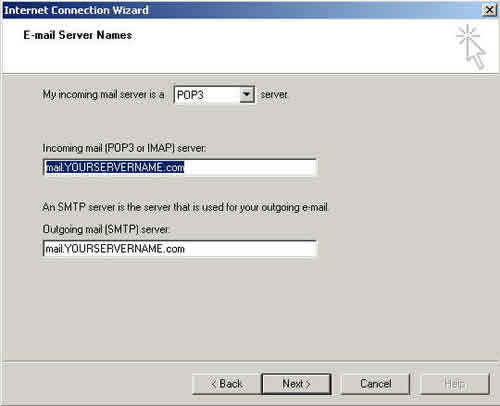 - STEP 5 -
Make sure your incoming mail server is set to POP3. Enter your mail server names in the appropriate blanks. Your mail server is your domain name preceded by "mail."
Click Next.

For example, if your e-mail address is 12345@abraxis.com, your incoming and outgoing mail servers would be mail.abraxis.com.

---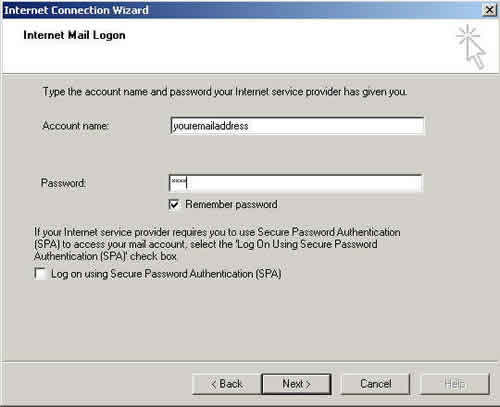 - STEP 6 -
Enter your account name and password. Your account name is your e-mail address minus the "@yourdomain.com" portion.
Click Next.
I
---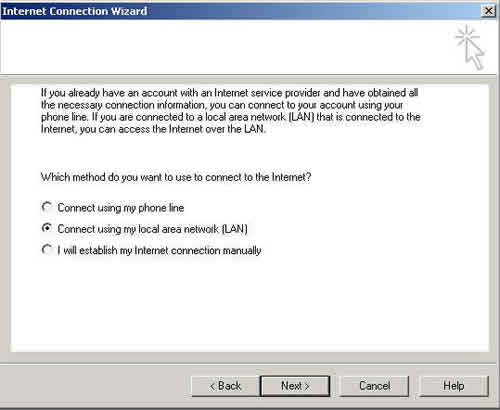 - STEP 7 -
Select your method of connection to the internet. If you want to connect to the internet on your own and not have Outlook connect for you then select the last option.
Click Next.
---
- STEP 8 -
Click Finish and your new account will be set up.